WHY PERISCOPE?
Platform Innovation Focus with Strong Experience
Customers today are challenged with ever-shifting landscape of technology with new fast paced delivery models that require time to market commitments in a cost-effective manner. Our team at Periscope has constantly strived to be specialized and deliver the objectives set by the customers. Be it On-Prem, On-Cloud or Hybrid we have successfully engaged with customers in building secure and Integrated solutions with the rich cross-platform user experience.
Our belief is in keeping the customer's interest first while also building the right solution that makes a difference for them financially, operationally and competitively. The team at Periscope is specialized and agile to stay ahead of the game on technology and deliver the value needed to meet customer goals.
We love the challenge and excitement of new technology and that's what keeps us going, in the process, we constantly add value to our people who we care for the most and thereby our customers who in turn see the difference when we start engaging with them.
Our passion for "Constant Innovation, Excellence and Care" is a big driving force for our team and that's what makes it exciting for our employees and customers. Come and join us if you want to make a difference and work on challenging projects!.
Focus on Customer Success
Our Philosophy is to look ahead for our customers and understand the problem they are trying to solve.
Security & APIs are in our DNA
Security, API's and Integrations are the foundation of Periscope with a long history of delivering solutions across technology platforms.
Agile Delivery Models & Automation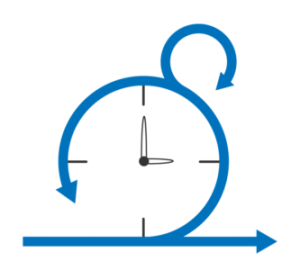 We help customers uncover benefits of modern DevOps techniques for Rapid engineering, Automated Testing and Release management.
Learn and Lead with DATA
Our strong understanding of Data Science, Analytics & Algorithm design has helped customers to derive value from vast amounts of historical information thereby leading to better business decisions.
Intelligent Cloud Engineering

---

Productivity & Automation

---

Enhance Security & Monitoring

---

Build Robust API Integrations

---

Business Value from Data

---
Extreme Agility

---

Highly skilled team

---

Strong Enterprise Capability

---

Customer First Approach

---

Consult & Collaborate

---
Multi Cloud Engineering

---

Software Quality Assurance

---

API Management

---

Identity, Risk & Compliance

---

Data Science & Analytics

---