Slide 1
EHR API
Integration Accelerator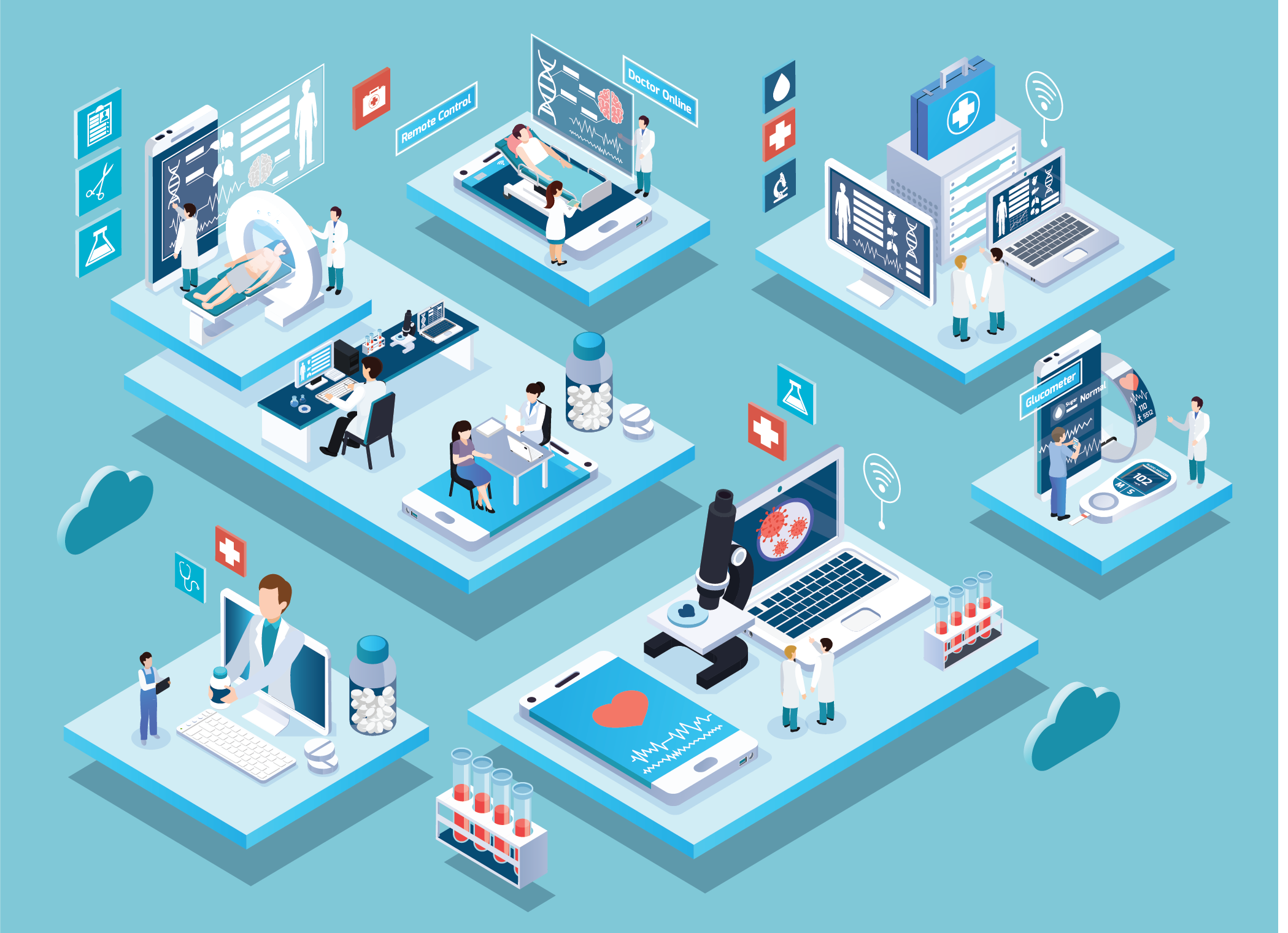 Today's business challenge is to roll out rapid health services
In today's complex health services marketplace, pushed to its limits by COVID-19, healthcare organizations and service providers are now faced with new, high-end, high volume, requirements from patients, providers, and partners to have touchless, electronic interactions with the organization across a variety of business processes.
Let us use our deep experience with Healthcare API's to deliver to you a comprehensive set of easy to use, HIPPA compliant, distributed, and secure REST API's for your HealthCare organization and development teams – and deliver faster interactions across multiple HealthCare system workflows.
Our solutions will leverage a multi-cloud solution architecture (we can deploy in Azure, AWS, GCP, Oracle, IBM, or any other vendor Cloud) by building in a data caching engine that will help your team development team bypass data management complexities when managing multiple calls to multiple EHR backends.
A workflow 'centric' solution development methodology that focuses on easily understood, business terms to conduct transactions.
No matter how many EHR backend systems you have. We show you how to quickly and effectively manage the multiple vendor technologies, and maintenance of the multiple versions underneath these technologies based on FHIR V4 (HL7 V2, V3, CDA) standards, vendor specific interfaces, and protocols such as XML, JSON, HTTP, OAuth, etc.
Crafting in partnership with your team an infrastructure solution that includes providing backend connectivity to multiple EHR vendors (EPIC, Cerner, Athena, etc. both cloud and on-prem) and eliminates the complexity, maintenance and daily management that would be required by your infrastructure team.
An approach to development and maintenance costs that allows your team to focus on development of Application features, Customer digital experience – and let us focus on the financial modeling. Deliver more initiatives and higher quality applications.
Ease of Use
Save hundreds of hours developing web, mobile, Kiosk, or client applications. We deliver in partnership with your team, one set of API's for key workflows in your organization, and, these API's will be the same to retrieve, add, list, update or deactivate health data – no matter which EHR a provider in your network is using.
Workflow Simplified
Sign up for our Jumpstart API development and deployment methodology, and get immediate access to our team to JumpStart the automation of these critical workflows for your organization:
New Patient onboarding
Scheduling
Patient check-in and forms
Insurance verification
Order Management, facilitation, and referrals
Payment Processing
Drive Revenue/ Simplify/ Lower Cost
Simplify all your solutions by reducing the number of integrations (API integration delivers the power to access most of the key providers in the Marketplace).
Deliver in record time using our API Jumpstart methodology and development kit that delivers one seamless abstracted layer of restful of API's across the complex EHR landscape.
Reduce complexity in your applications, and in your workflows by using our single solution approach, tightly integrated API development methodology for EHR integration.
Reduce cost of development, deployment, and maintenance to deliver the automation of workflows your organization absolutely demands.
Contact Us